Own events
For tech fans there are some key dates to be aware of when looking out for the most exciting new products coming to market. Over the past five or so years there have been lots of new ones coming through but there are still a few key ones that give out the very best of new releases and exciting news to be aware of. Unfortunately most of these shows take place in America so if you are stuck in England like us you have to resort to live streaming and various blogs to give you all the information. Not that it is easy to get a ticket if you did live in the same country as these events. Here is our guide to the ones you will want to keep an eye out for and put in your diary right now.
E3
If you are a keen gamer E3 is the big trade show for you. With its three day focus on computer and video games and featuring some of the biggest names in the industry. The dates for this year are June the 11th – 13th and takes place at the Los Angeles Convention Centre. Sometimes the major game makers use E3 as a time to unveil any new hardware like when Nintendo unveiled their Wii U Gamepad. Other big companies which have big keynotes there are Microsoft and Sony as well as just game orientated companies like EA and Ubisoft who are responsible for major games like Assassins Creed and Dead Space.
CES
CES which stands for the International Consumer Electronics Show has been running for more than 40 years so is an extremely popular and well publicised trade show, which runs annually, every January. The Las Vegas shows see's pretty much the entire tech world descend on the city for four days of exciting exhibitions and show. CES will often see the latest upcoming tablets, laptops, phones, TV's and cameras debuted from industry giants such as Samsung and LG, a must see for anyone interested in these areas. The platform has even been used for the unveiling of many products for the first time that have changed the landscape of the tech world. These include the VCR, Plasmas TV, HDTV, and Microsoft's Xbox console.
WWDC
The annual World Wide Developers Conference is a conference dedicated just to Apple, taking place stereotypically in June. With Apple being a very secretive company many eyes are on this California conference to see their latest developments within their software and operating systems. Despite its aim to focus on just software and OS WWDC has also seen major products announced alongside this including the iPhone 4 and last year's Retina MacBook's this is often because Apple choose to announce new operating systems alongside these like the iOS 4 with the iPhone 4 and Mountain Lion with the new MacBook range.
MWC
Finally we have a key event that takes place in Europe. The annual February Mobile World Conference takes place in Barcelona and focuses on the mobile and phone market. With many speakers focussing on developments in the industry big companies in the industry also use it as an opportunity to unveil new phones. This year saw announcements of new products from Asus, Acer, Fujitsu, HP and more. Oddly Ford, the car manufacturer used the platform to announce that spotify was coming to their cars dashboards with the Ford Sync App and Nokia seemed to go back in time with the announcement that they would be bringing out two cheap and cheerful devices that act pretty much as just a phone (something we can't quite fathom)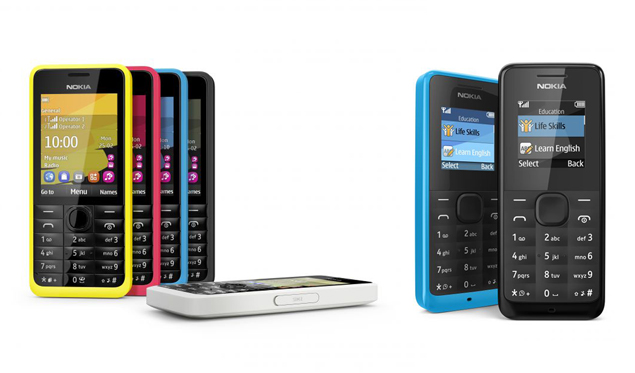 Industry Giants Solo Events
As Apple have done for several years companies have started producing their own one off events to announce their latest products. This allows companies to have more control of the date which might co-ordinate with a specific release date. It also means that these companies no longer have to share the limelight with the others showcasing at a particular show or event. Sony is a recent example of this choosing to unveil their much anticipated Playstation 4 at its own one off event. In other examples Microsoft told in 2012 how they would no longer be using CES as their main platform and would be absent from future shows and Blackberry chose their own event to unveil the Blackberry10 despite it being close to MWC.
We love keeping up to date on the latest developments in the tech world and will be paying careful attention to the main events. With the trend of solo events it is definitely worth paying attention throughout the year to see what the stand alone events deliver. No rest for the tech world.
Related posts: