Android TV is constantly being improved, as is evident with this latest release, the Android 4.1 Mini PC MK902 III. With the previous popularity of the MK802 II, this Mini PC now has the latest 4.1 Jelly Bean update running smoothly thanks to the speedy processor.
The 8 GB of built in storage means that you can download as many apps for the Android Mini PC as you could ever need. Google Play is the perfect marketplace, offering over 600,000 apps and games to stream video and music content from the internet through its built in Wi-Fi, eliminating the need for any unnecessary cables.
With USB ports and SD cards, you can upgrade the storage, play videos and display pictures form external devices, as well as Skype friends and family (with a webcam and microphone plugged in). Combining TV and internet use has never been easier or faster before this device.
CPU RK3066 Dual Core – Cortex-A9,Up to 1.6GHZ
GPU Quad- Core 2D/ 3D/ OpenGL ES2.0(AMD Z430)/ OpenVG1.1
OS Android 4.1
RAM 1G DDR3
Memory 4GB
Expand Micro SD T-Flash(Maximum support 32GB)
Browser Browse webpage
Video Format WMV/ASF/MP4/3GP/3G2M4V/AVI/MJPEG/RV10/DivX/VC-1/MPEG-2/MPEG-4/H.263/H.264/1280*720P HD 30 fps, 1080P/720*480 D1 30fps
Audio Format MP3/WMA/APE/FLAC/AAC/OGG/AC3/WAV
Music Can be connected to the Internet, listen to music online
Picture format Max.8000×8000 JPEG BMP GIF PNG
WiFi 802.11 b/g/n
Flash Supports flash 11.1
Ports HDMI(male),Micro SD slot, USB host (full sizeUSB), USB power port(micro USB); LED(Blue)
Unit Size (mm) 90mm*40mm*13mm
Accessory
HDMI cable
USB power cable
Manual
About Android 4.1 (October 2012)

Visopix is shipping MK802 III just after has been officially released with the official release of the Android 4.1 by Google.
Android 4.1 Jelly Bean, is the fastest and smoothest version of Android yet. Jelly Bean improves on the simplicity and beauty of Android 4.0, and introduces a new Google search experience on Android. Everything in Jelly Bean feels fast, fluid, and smooth. Moving between home screens and switching between apps is effortless, like turning pages in a book.
Jelly Bean features improved performance throughout the system, including faster orientation changes, faster responses when switching between recent apps, and smoother and more consistent rendering across the system through vsync and triple buffering.
Full HD video capabilities
The device features ARM Mali 400 graphics and supports 1080p HD video playback. It can also run Adobe Flash Player 11 — although that's not as useful as it once was, since Adobe is pretty much pulling out of the Android space.
More about RK3066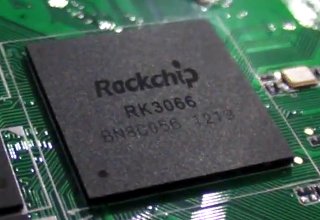 RK3066 is an high performance mobile processor is a Dual Core Cortex-A9 processor similar to the Samsung Exynos 4 Dual Core chips. In terms of performance, the RK3066 is between the Samsung Exynos 4210 and the Samsung Exynos 4212.
Specifications:
    40 nm
    Dual core Cortex-A9 processor, clocked at up to 1.6 GHz
    Quad core Mali 400, clocked at 250 MHz. (Support 1080p Video Decoding)
    DDR, DDR2, DDR3 support, up to 2 GB
    HDMI 1.4 Interface
    2-channels TFT LCD Interface with 5 layers and 3D Display (1920×1080 Maximum Display Size)
    USB 2.0 Interface
    SD/MMC Interface
Visopix Shipping and Delivery
We ship all over the world in most countries via Royal Mail or DHL. Once you place an order, if you pay for tracking, we will email your order tracking code. Packages are sent directly by our warehouse in the UK and they will take between 1-2 days if you live in the UK, depending on the destination country. European countries should expect a delivery time of around 10 days.