The tablet market just keeps on growing and growing. The good news is, the competition is pushing everyone to offer something to their own particular niche. We're sure that there is a tablet geared towards everyone's needs. Let's pick three of the best-designed.
Your Kids: The Nabi XD
Why:
If you have an older primary school child, or a kid that's just begun secondary school, you might be looking into getting them a tablet to use for homework. This tablet from Nabi is geared exactly towards that age group. Your kid will love the unusual design (check out the flared corners) and you will love the unique parental control software created by Nabi to make sure that homework remains a safe and enriching experience!
2. The Casual Tablet User: Samsung Galaxy Tablet 10.1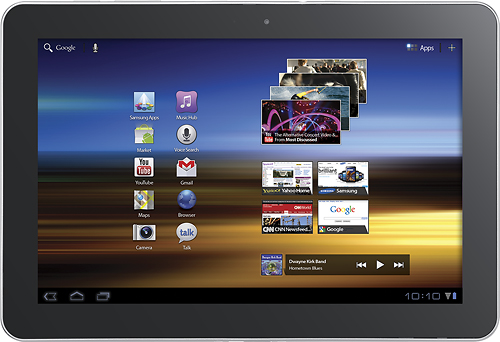 Why:
Everybody knows a person who doesn't care about the latest device or the device with the most high-end specifications. They probably just want the tablet to check emails, read news and blogs and interact on social media. They might occasionally want to watch a movie, listen to music or use gaming or shopping apps. This is where the Samsung Galaxy Tablet 10.1 steps in – it's perfectly pitched towards the casual user with its lightweight build (lighter and thinner than the iPad) and friendly prince-point (less than £300 in some outlets).
3. The Writer: Asus Ee Pad
Why:
Writers of all stripes – regular bloggers to professional journalists, academics and anyone who does a lot of writing will appreciate the portability of a tablet combined with the finger-friendly option of a slide out keyboard. You can buy keyboard attachments with a lot of tablet, but the Asus Ee Pad comes with one built into the body. That saves you money and set up time. It's a decently priced tablet that lets you do everything that the Android system has to offer.
Hopefully this article has made your Christmas shopping a little easier. If any of you already own these devices then feel free to leave your review down in the comments box.
Related posts: