Most of us will remember a time when a top gadget was a Nokia 3210 or a Tamagotchi and an expensive gadget was anything over £100. Now our gadgets are all singing and dancing and we do not bat an eyelid at spending over £500 on the latest iPhone or tablet. Technology is moving forward every day and we are finding new ways to incorporate it into our lives. Some gadgets and tech accessories can run into their 1000's. We take a look at some of the most ridiculously expensive gadgets and ask if they are worth the crazy price tag.
Personalised Whac-a-mole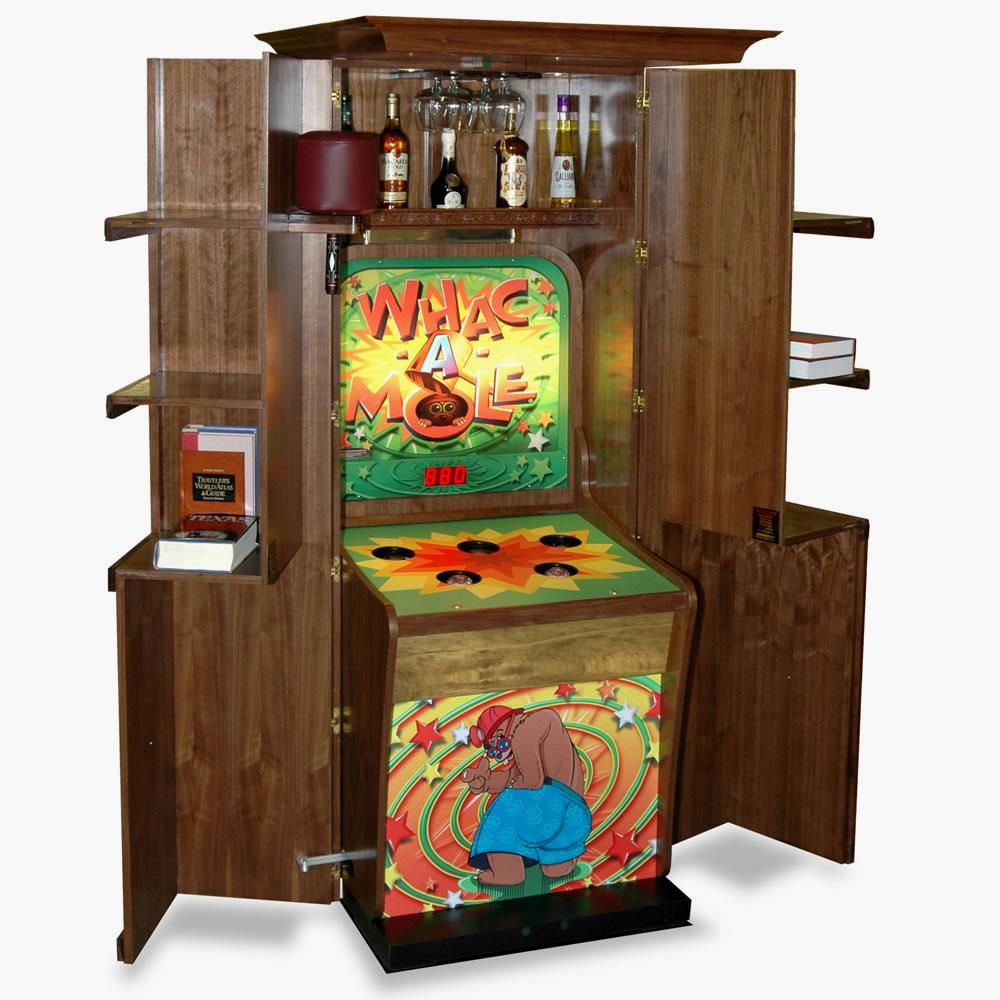 Okay so this isn't exactly futuristic being a famous old school arcade game but it's still pretty cool. This Whac-a-mole table works the same way as the old game with five mole heads popping up randomly with the aim of the game being that you use a mallet to whac the heads back into the table. This table is disguised as a book shelf that opens up to reveal the giant table so it isn't an eye sore. It also has a storage shelf for your favourite drink and some glasses and built in speakers but we are yet to reveal the main selling point of the game. This version of the game allows you to send a picture of a member of your family, boyfriend, friend etc. off to the company who then make moulded caricatures based on the picture to replace the moles. This would be a great stress relief if you used someone that had a great ability to infuriate you or wind you up. However the cost of this game is £35,000 so is not a cheap stress relief.
The Emperor 200
If you have a cool $49,000 lying around in your pocket to enhance your gaming, computing or film watching experience then this is the gadget for you. This souped up chair houses three LED displays, a touch screen control system, an air filtering system to clean your air, light therapy to give you all the vitamin d you need without actually going outside and an electric powered leather seat. If that wasn't enough it is also kitted out with the most advanced Bose sound system available. The problem with this gadget is that if you are able to afford the 49,000 to pay for it then you might not have any money left for the house for it to go into.
Dark Knight Home Theatre
Anyone got £2 million hanging around that we can borrow to buy this amazing Batman themed cinema? Actually has anyone got a room in their house big enough to house this that we can borrow too? For an eye watering 2 million you can pretty much live as Batman. This custom made cinema comes with an 180 inch movie screen as well as a replica batmobile hidden behind the bookshelves, life size batsuits, and a series of accessories inspired by the film, like a cylinder shaped elevator and gargoyles.
BBQ Boat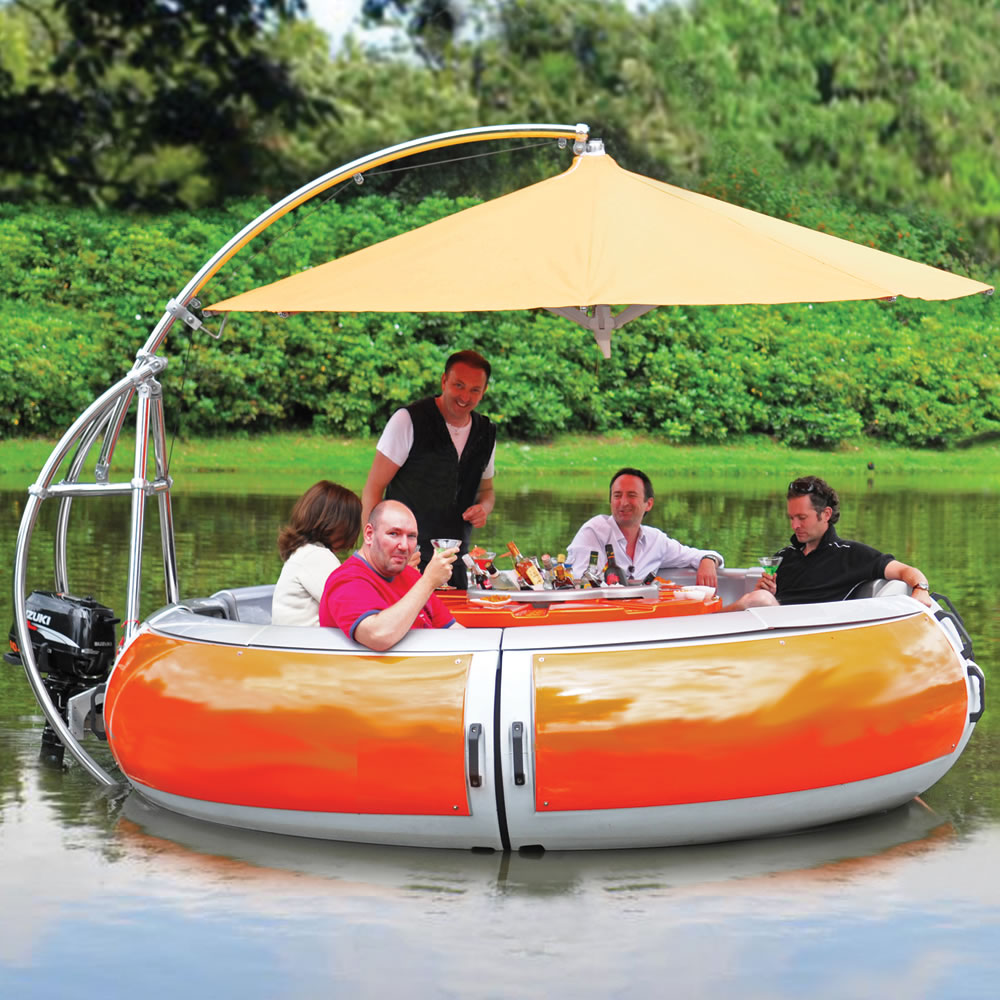 Next up is a boat that looks like a rubber dingy if it was not inflatable. This boat is way more than a rubber dingy though. This boat has a built in bbq, umbrella and seating for up to 10 people. The table have plate and beverage holders so that you don't lose your plates and there are a number of compartments beneath the seats to house everything. The boat only moves at 2.5mph's but this is more than enough if you are after a leisurely afternoon on the water. The boat battery will even last for 8 hours on just a 10 hour charge. The boat will knock you back £50,000
Hoverboat
Sticking with the water theme our last choice is this impressive and fun looking hover boat. If gliding over water is not good enough then the hover boat is for you as this successfully runs over land and will even take off with speeds of up to 70mph with the help of its integrated wings. Working on multiple terrains it is the ultimate gadget for travelling around. With its wings it is able to reach a height of more than 20"s and it also has joystick controls, a low centre of gravity, and two nine-gallon gasoline tanks making it easy to use and operate and providing it with a 160 mile range.
Related posts: